We promise to respect the skin you're in…and the earth beneath your feet
You can have cleaner, healthier, more radiant skin at your fingertips—with help from nature and more than 25 years of Dermophisiologique's scientific expertise.
Our Philosophy:
Nature, Knowledge & Know-How
The fundamental philosophy that drives Dermophisiologique's team of dermo-cosmetic scientists to constantly innovate and deliver exceptional products is based on a deep scientific understanding of 1] how the skin reacts molecularly to active and plant-based ingredients, and 2] how to deliver those ingredients in a way that does not harm or irritate the skin, but rather encourages organic skin cell renewal regardless of skin type.
How Do We Do This?
Subscribe For Special Offers
We Promise to Respect the Skin You're In
We promise to always respect your skin and never do harm to its physiological makeup, or to the earth. For nearly 30 years we have been leading the global skincare industry with physician-formulated and science-based natural skin care innovations and products. Dermophisiologique holds seven international patents and has developed more than 150 exclusive formulations to date. Dermo-pH's entire skin care product line – from our scientifically-proven-effective, eco-friendly products to our sustainable packaging and distribution – is fragrance-free, cruelty-free, plant-based and environmentally conscious.
Our packaging is made from recyclable, raw materials.
Top Categories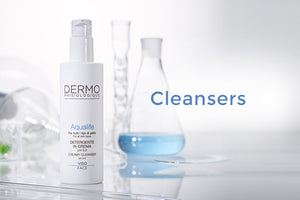 CLEANSERS
Prepare your skin to absorb the nourishing & rejuvenating properties of our products. Our advanced cleansers not only cleanse but they renew and refresh your skin.
SHOP NOW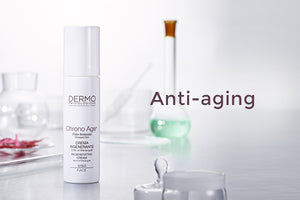 ANTI-AGING
Research-based formulations to create powerful anti-aging creams, serums and moisturizers. Make your skin look younger and bring back the glow of youthful radiance.
SHOP NOW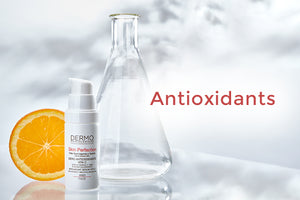 ANTIOXIDANTS
Boost and stimulate skin metabolism. Allow your skin to regain its physiological balance and restore its natural functions, increasing cell vitality. 
SHOP NOW
Let customers speak for us
Dermophisiologique is proud to be one of the few B-Corp Certified global skin care manufacturers operating in the world today. Our sustainable packaging is made from earth-friendly, recyclable raw materials. We never infuse our products with artificial coloring, fragrances or synthetics. We never test on animals. We guarantee the natural plant-based purity of all the ingredients used in our products. In this way we can assure you of our commitment to lifting up the earth's most natural ingredients and improving upon them organically to help nourish and uplift your skin – as nature intended your skin to be pampered and protected.